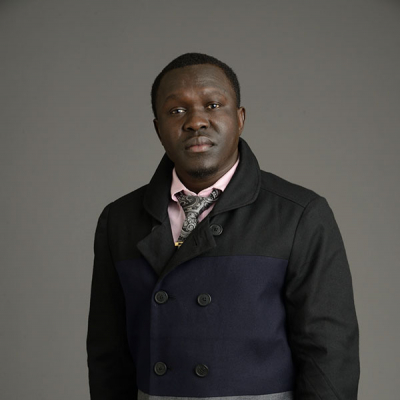 James Kiki
General Accountant
Name: James Kiki
Title: General Accountant
Educational Background: Associate's Degree in Accounting from Onondaga Community College and a Bachelor's in Business Administration from SUNY Oswego. 
Most Memorable OPFC Experience: The 2015 Annual Celebration Dinner when I was selected as an On Point for College Student Star. As an On Point for College alum and now an employee, it was nice sharing my story with others and especially our students.
Personal Challenges in Education: The challenge I had was quitting my job when I transferred to SUNY Oswego, as this made it difficult to continue to support my family back in South Sudan financially. But it's one decision I'll never regret, because it really paid off. 
Student Advice: To the students that I've driven back and forth from their schools, I always tell them that education is the only key that will open any door to success.
Return To Directory