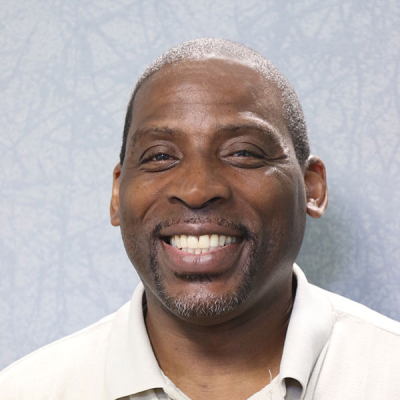 Sam Rowser
Executive Director
Name: Samuel Rowser
Title: Executive Director 
Educational Background: Associate's Degree in Business Administration from Onondaga Community College, a Bachelor's Degree in Individual Studies with a minor in Psychology from Columbia College, and an MBA from Columbia College.
Most Memorable OPFC Experience: One of my most memorable experiences was when one of our students, Miss Tamica Barnett, who is a firefighter now, was the speaker at the On Point for College Celebration Dinner. In her speech, she said that she was depressed on her graduation day when her parents were unable to attend. But when she walked onstage and heard people yelling her name, she looked up and she saw me, and my wife, and my two daughters, all there on Mother's Day at her graduation to support her. To know that a small act like that, something that was fun for my whole family, could have that impact on a student… that's most memorable.
Student Advice: Stay focused, don't lose sight of your goal, and never give up on where you want to be or where you want to go.
Return To Directory